Creativity and Compassion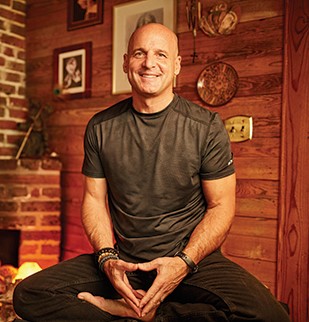 Michael DeMaria
Thursday Evening
Our Plenary on Creativity and Compassion will be led by Michael DeMaria. Michael is an integrative psychologist, author, and 4x Grammy nominated musician. Michael has practiced as a psychologist for over 30 years, from serving as a Florida State Child Protection Team psychologist to the Founder and Director of Ontos: A Center for Being and now as an integrative healer. His love of music drew him to become a multi-instrumentalist whose albums and live performances touch his audience and listeners with his sincere and heartfelt music. Michael's albums have won multiple awards and his last 5 albums have all gone to #1 on the New Age Chart. His music is heard by over 250,000 people a week on XM/Sirius Radio, Spotify, and Pandora. Michael has been the featured musician for renowned poets Robert Bly and David Whyte, as has played or recorded with artists like David Darling, Peter Kater, and R. Carlos Nakai. His music has also been featured on Eckhart Tolle and Mark Nepo's audiobooks. Michael is looking forward to connecting with CCNY around the creativity we need to bring our visions to life and the compassion necessary to unlocking that creativity.
Legal and Ethical Issues
| | | |
| --- | --- | --- |
| | | |
| Dina Vespia, J.D. | Hayley Dryer, J.D. | Jo Scroppo, Ph.D., J.D. |
Friday Morning
Our Plenary on Legal and Ethical Issues will be led by a panel of attorneys who specialize in mental health issues in higher education. Dina Vespia, J.D. and Hayley Dryer, J.D., are Partners at Cullen & Dykman in NY State. Both Hayley and Dina are part of Cullen & Dykman's Higher Education Practice Group and have significant experience representing Colleges and Universities on a variety of mental health related legal matters. They are versed in matters related to FERPA and confidentiality. Jo Scroppo, Ph.D., J.D., is a licensed psychologist and attorney in New York. Joe has written, consulted and lectured extensively on risk management, legal issues, forensic matters, and the treatment of children. He is a Risk Management Consultant for The Trust and is currently a Clinical Assistant Professor at Hofstra University's School of Medicine. Dina, Hayley, and Joe are excited to meet with our group and discuss issues related to confidentiality, records, negotiating boundaries with administrators and parents, and the foundations of the laws and regulations that govern and guide how we practice.